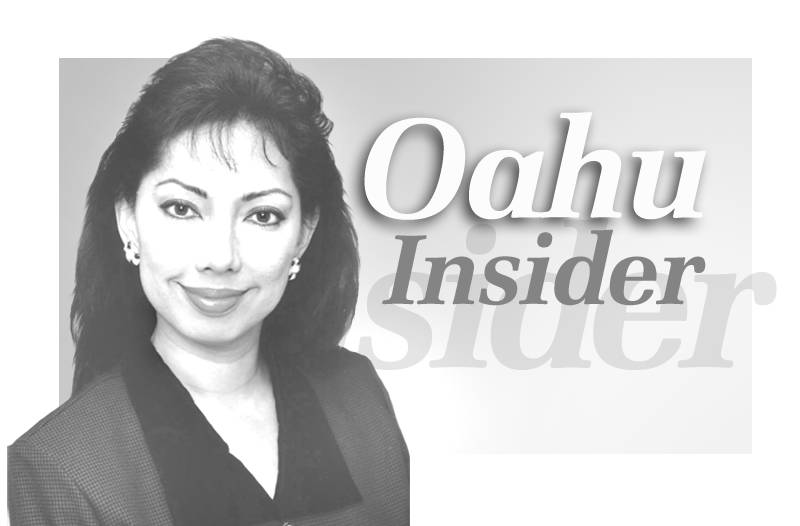 By MONA K. WOOD
Welcome to the "Year of the Dog" — Dog, the Bounty Hunter, that is! No disrespect to the Chinese zodiac — in fact, I'm half-Chinese myself. However, this really is the year for Duane "Dog" Chapman and his now-famous ohana/posse as they enter Season Three of their A&E hit show, "Dog The Bounty Hunter." This made-for-TV family is at the No. 1 spot for the network.
This success has brought the record-breaking bounty hunter — who grew to world fame after capturing serial rapist and Max Factor heir Andrew Luster in Mexico — a $2.6 million contract with the network this season.
Along with the new contract, this year will also finally see Dog marry longtime companion and business partner Beth Smith in May. Although I am their Hawaii publicist, you cannot help but become one of the family when you're working with this bunch. And so, I am also planning their wedding with Beth's sister, Melinda Lehmann.
Our first planning session was filmed for the show, so I had the experience of appearing in FRONT of the camera for a change. Yoiks! Was my make-up okay? Did I look fat?
The wedding, of course, will be filmed for the show. I cannot divulge anything else at this point – or I'd have to kill you all. So add a wedding to the Dog's big year ahead!
I first met Dog and Beth when Dog, Tim and Leland returned to Hawaii after their horrendous ordeal in Mexico. I was contacted by their close friend, Sharon Osbourne (yes, I thought it was someone's idea of a prank), to call a press conference at the airport upon their arrival. I offered to do it pro bono because I felt that Dog deserved a hero's welcome.
Our first meeting was in an elevator for about two minutes at the airport. Once we met the media, everything was a blur — and I honestly thought I'd never see them again.
Ah, but I didn't know Dog and Beth. Although they were overwhelmed, they did not forget me, and hired me soon after that. It was a roller coaster ride there for a while until they inked the deal with A&E. And the rest, as they say, is history.
I still remember that day long ago at the airport. I saw other passengers rushing past, wondering what all the commotion were about. Someone whispered, "That's Dog — the bounty hunter — who captured that serial rapist in Mexico."
One by one, I saw these harried travelers stop, put down their bags and start applauding, until everyone in the baggage claim was clapping. I still get all choked up just thinking about it… and feel that same sense of pride for them with each success they achieve.
And I predict that 2006 will only bring more "bounty" their way (sorry, couldn't resist). It's definitely the Year of the Dog!
Mona K. Wood is a publicist and writer. Reach her at ikaikacomm@hawaii.rr.com.